EDIT MAIN
P.B.I.S.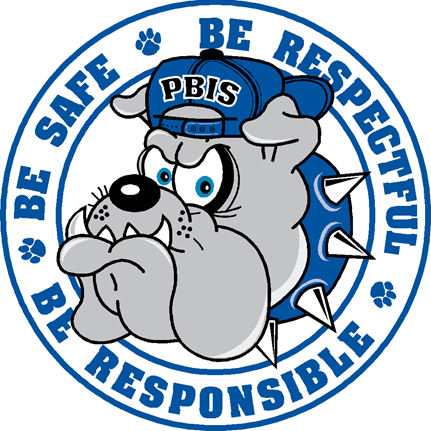 P.B.I.S. General Overview
Proactive Approach to School-wide Discipline
Oglesby Public School System uses a school-wide system of positive behavior supports (PBIS) as a way to teach appropriate behaviors to all our students in the school. Our schools have developed successfully a program to accomplish the following:
1. Behavioral Expectations: Clearly defined behavioral expectations.
Be Respectful
Be Responsible
Be Safe
2. Behavioral Expectations are taught to the whole school.
Respectful - means to treat the way you would like to be treated
Responsible - means following rules and being accountable
Safe - means ensuring safety for self and others
3. Acknowledgements are given school-side.
All of the school is involved in a school-wide incentive based acknowledgment program. Once appropriate behaviors are defined and taught, they need to be acknowledged. Therefore, we have created Bulldog Bucks that are given out school-wide that can be redeemed at the school incentives store on a monthly basis. In addition, positive encouragement and reinforcements are consistently provided to promote good behaviors.